Get Your Quotes NOW!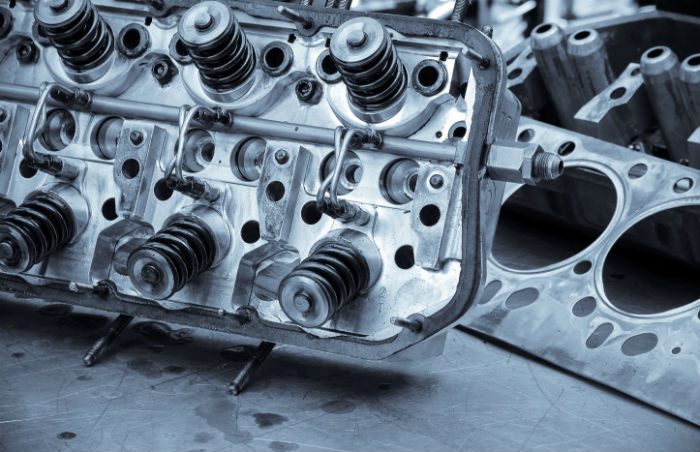 What Is A Head Gasket?
A head gasket is one of the main parts of a car and is found within its engine. This essential part is positioned between the cylinder heads and the engine block in the car's internal combustion engine.
What Is The Function Of A Head Gasket?
The head gasket does the very important job of sealing in the internal combustion process, ensuring that the cylinder heads - which generate lots of force when they compress the fuel to cause it to ignite - don't damage any other internal parts. It also stops coolant and oil from mixing together as the two fluids travel from the engine block to the cylinder head.
What Causes A Head Gasket To Fail?
A car's head gasket failure or damage is usually a result of the extremely high temperatures which your car's engine can reach. Not enough engine coolant within the engine is usually the cause of the issue as this results in the engine building up more and more heat. If this occurs, you may need to check if you have a leak within the engine, otherwise, you may have simply forgotten to fill it.
How Much Does It Cost To Replace A Head Gasket?
On many cars, replacing the head gasket involves dismantling a significant portion of the top of the engine. In addition, re-setting the camshaft and timing gears has to be done so that the engine runs properly once it has been re-assembled. Products are available which claim to seal a head gasket leak - but these will only work temporarily, and so you will usually be better off asking for head gasket replacement quotes as soon as you know about the problem.
How Much Does It Cost To Repair A Blown Head Gasket?
Having your car off the road for a replacement head gasket to be fitted may not be a terribly long job - but if your vehicle is your livelihood, then you'll want to keep this time down to a minimum.

That's why, as soon as you think you might need new head gasket quotes, you should list the job on our site. Your request will then be passed to our registered repair partners, who will decide whether to quote for your job, and can ask you further questions if necessary.

You can then pick which garage you want to carry out your head gasket repair, and make all the arrangements with them directly. So MyCarNeedsA.com helps you keep the cost and inconvenience associated with major repairs such as replacing a head gasket to a minimum. Don't waste time - list your head gasket replacement job today, and watch the quotes come in.
We can quote for any service…
Services
Catalytic Converter / Exhaust Repair
Shock Absorber Replacement Cost