Receive quotes for head gasket replacement to save you time and money.
If you know that your head gasket is unrepairable and needs to be replaced, MyCarNeedsA.com will get the job done efficiently. We gather quotes from the most trusted repair garages near you. By typing in your registration number and submitting your issue, you will then be presented with up to 6 quotes to choose from. A head gasket repair is not a job for any garage, a well-established garage or experienced mechanic would be the best option for your head gasket repair, why not try getting quotes through MyCarNeedsA.com today.
What Is A Head Gasket?
A head gasket is one of the most important parts of the car's engine. It is positioned between the engine block and cylinder head(s) within the car engine. A head gasket is a seal that is layered between the cylinder head and the engine, its purpose is to stop leaks between two essential engine parts, a head gasket will only function when the seal is working, this ensures nothing will leak or cause serious damage to the engine.
When a head gasket fails this could be colossal to your engine, however, if the issue is picked up early then this can prevent issues down the line. As stated a head gasket repair or replacement job is not straightforward, it involves taking out parts of the car engine, therefore, it will require a skilled mechanic and a few hours to complete. On the other hand, a head gasket repair is necessary if you need your car to function at its best, so it's important to detect any issues early on.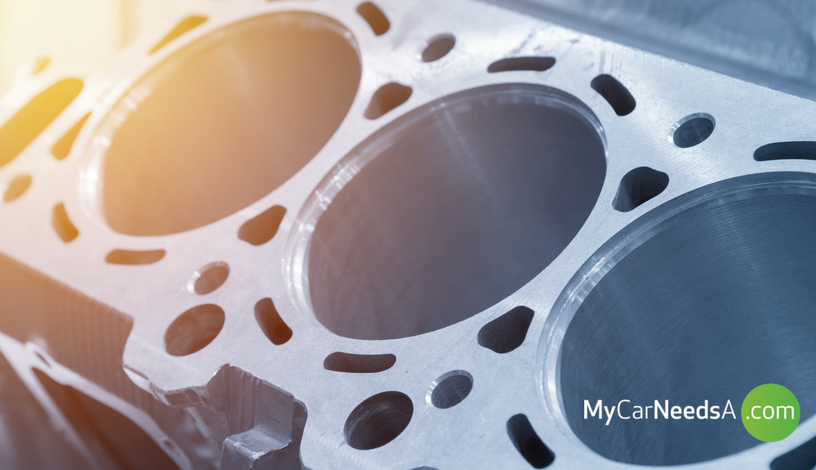 Can A Head Gasket Be Replaced?
Yes, a head gasket can be replaced, but the process of doing so varies in difficulty depending on the type of engine and the extent of the damage. Many parts of the car's engine need to be replaced to replace the head gasket, so it is highly recommended that a professional does this job. To find experienced and trusted mechanics in your area try using MyCarNeedsA.com to search and compare garages near you for your head gasket replacement.
What Is The Cause Of A Blown Head Gasket On A Car?
The issue of a blown or damaged car head gasket is usually caused by the extremely high engine temperatures. Too high engine temperatures usually arise by not having enough engine coolant within the engine. This may be a result of a leak which may need to be checked.
Head gaskets are exposed to extreme heat and as a result, they work extremely hard and eventually they will fail. The car can experience performance issues and if the car temperature goes above 120 degrees then a replacement is needed asap!
Symptoms of a broken head gasket usually include, constantly having to top the car up with oil or the engine temperature gauge on the dash is really high after a few seconds of driving the car. You could also notice a milky white residue on the oil cap or misfire when you ignite the engine.
How Much Does It Cost To Replace A Head Gasket?
The costs to replace a head gasket are usually far more than the cost to repair one. To replace a head gasket, the price will really depend on the exact parts, the damage and what make and model the car is. Prices range anywhere from £300 to over £1000, the best way to check for prices for your head gasket repair is to type in your reg number and wait as garages near you provide quotes for your head gasket job through MyCarNeedsA.com.
By using MyCarNeedsA.com you can also read reviews of each garage from previous MyCarNeedsA.com customers to make sure you choose the best garage for your car repair work. Why not try it today!