Your car is probably one of the major investments you made. Although regular maintenance and car servicing may seem daunting, it can significantly affect the performance of your vehicle however consequently car servicing also prolongs the vehicles life by many years. Let's understand what is involved in maintaining a car, what are the issues that should only be addressed by a professional and talk about the minor things you can do to maintain your car.


Car Service
Since every car is different and comes with a unique list of recommendations from the manufacturer, it is important to review the manual to understand when your vehicle would be needing a complete car service. With continuous use, most parts of the car such as tyres, seats, brakes, and oils need to be replaced for its optimal functioning. Never go beyond the recommended time without servicing your car as it may cause a serious damage to the engine.

If your car is under manufacturer's warranty, the service schedule will consist of a number of checks that will cover all the aspects of repairs and maintenance. But if your car is out of its warranty, you may have to visit a trusted dealer to get your car serviced on time, a great way to find trusted dealer is searching through MyCarNeedsA.com , type your registration in and what you need and let trusted garages quoting on your work. Usually, they have different categories of services starting from just oil and filter change to basic service and major service. Depending upon the condition of your car, you may choose a category to keep your car working well.
Brakes and Clutch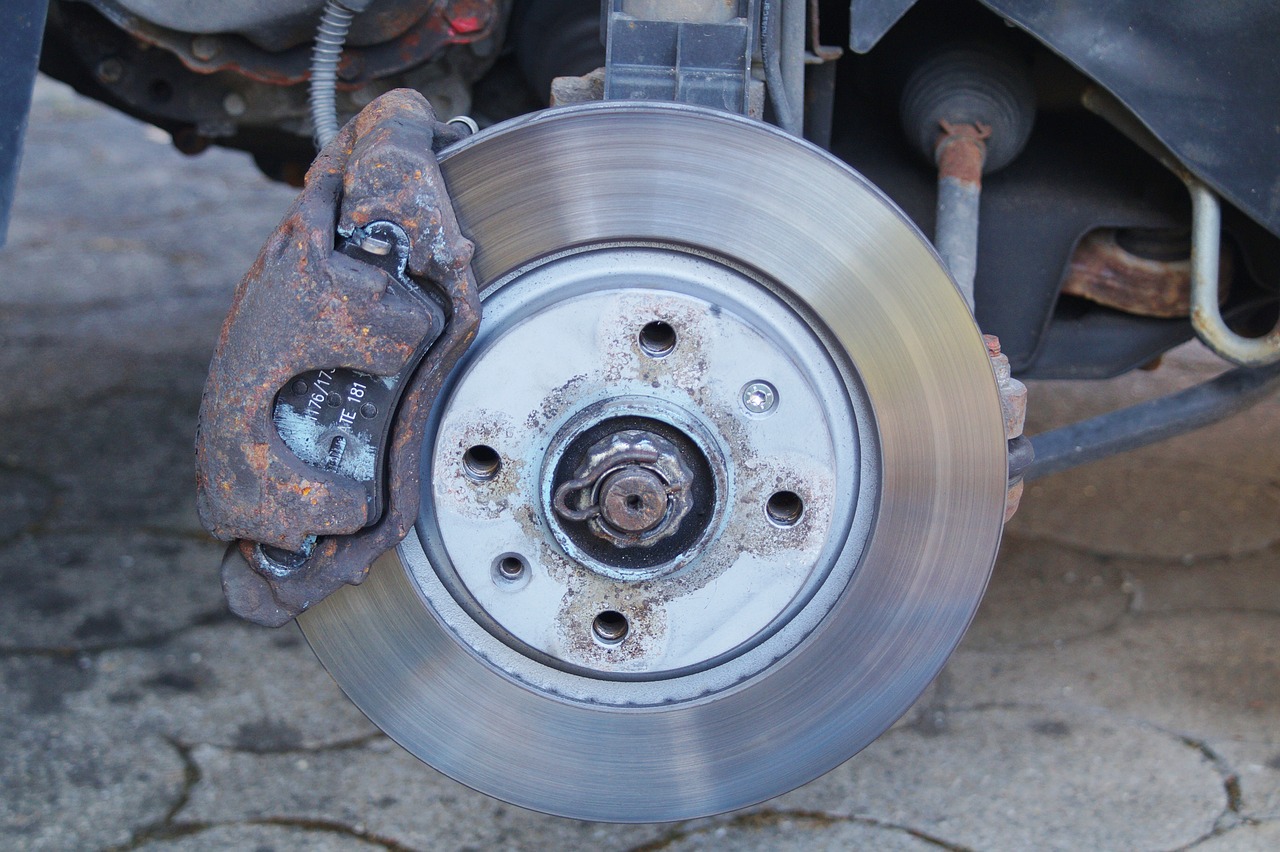 Image Source: Pixabay.com
Brakes are an essential part of any vehicle and are subject to fast wear, especially if you tend to drive more than the average. Usually, it is recommended to replace your brake pads every 20,000 miles, but a regular eye on your brakes can save you from a probable mishap. An aggressive style of driving or using brakes too frequently can cause them to wear even faster. You may regularly check for sounds coming from brakes or wearing of the metal that rubs on the wheel to understand if your brakes or brake pad needs a replacement.

The clutch of your car is also subject to a huge amount of wear and should be checked regularly to avoid any major damage. If a repair is needed, try using MyCarNeedsA.com to find garages near you who will bid to win your job, saving you time, money and hassle.
Repairs
Besides checking for the major car parts such as your tyres, filters, oils, brakes, and clutch, you may need to take care of other things that may help in extending the life of your car as well as make it look as good as new. Here are some car repairs that will prolong the life of your car.
Air Conditioning System
Your car's air conditioning is one of the major systems in your vehicle that works continuously all year round to help you enjoy a comfortable ride. It is recommended to get the system checked and repaired every two years. Some manufacturers warranty will not include it in the annual checkup so you need to hire an authorized service provider to get the job done. But what if you sense problems much sooner than the scheduled service?
Well, car air conditioning can go wrong anytime due to a number of factors such as heavy usage or no usage at all. With continuous use, the coolant gas and filters deteriorate affecting the air quality and cooling capacity inside your car. When it is not used for too long, there can be bacteria buildup, which may emit a bad odour. As soon as you find a problem with your car air conditioning, try booking in through MyCarNeedsA.com to have your air conditioning restored back to normal.
Scratches
Although scratches on the car body may appear unsightly, when on the windshield they may pose a great threat while driving. It is best to address a scratch as soon as you notice. Removing the scratches on your car is something that you can do on your own if the scratch is very small. To remove visible marks from the car body just wash away the area to remove the dust and pat dry. Apply a rubbing compound specially designed to remove scratches in the car body and buff it away using a soft cloth.
Alternatively, use a toothpaste if the scratch is too small to fill the gap and sand the area. If the scratch is on the windshield, you might want to get rid of it as early as possible. Here is a detailed guide on how to get scratches out of the windshield. If the scratches are a little deeper you will need to source a garage who can do bodywork to repair the scratches.
Timing Belt
The timing belt of your car allows the pistons and the camshaft of the engine to work together to make your vehicle move. It is also subject to wear with regular use. If the timing belt stops working properly, it may significantly damage the engine and require major repair and replacement.
To save time and money and hassle always ask for timing belt check up and replacement so that the engine keeps functioning well. Replacing the timing belt requires special skills and should only be performed by an experienced professional. MyCarNeedsA.com have an abundance of experienced garages on board who can handle timing belt replacements, try getting a quote today.
Car Cleaning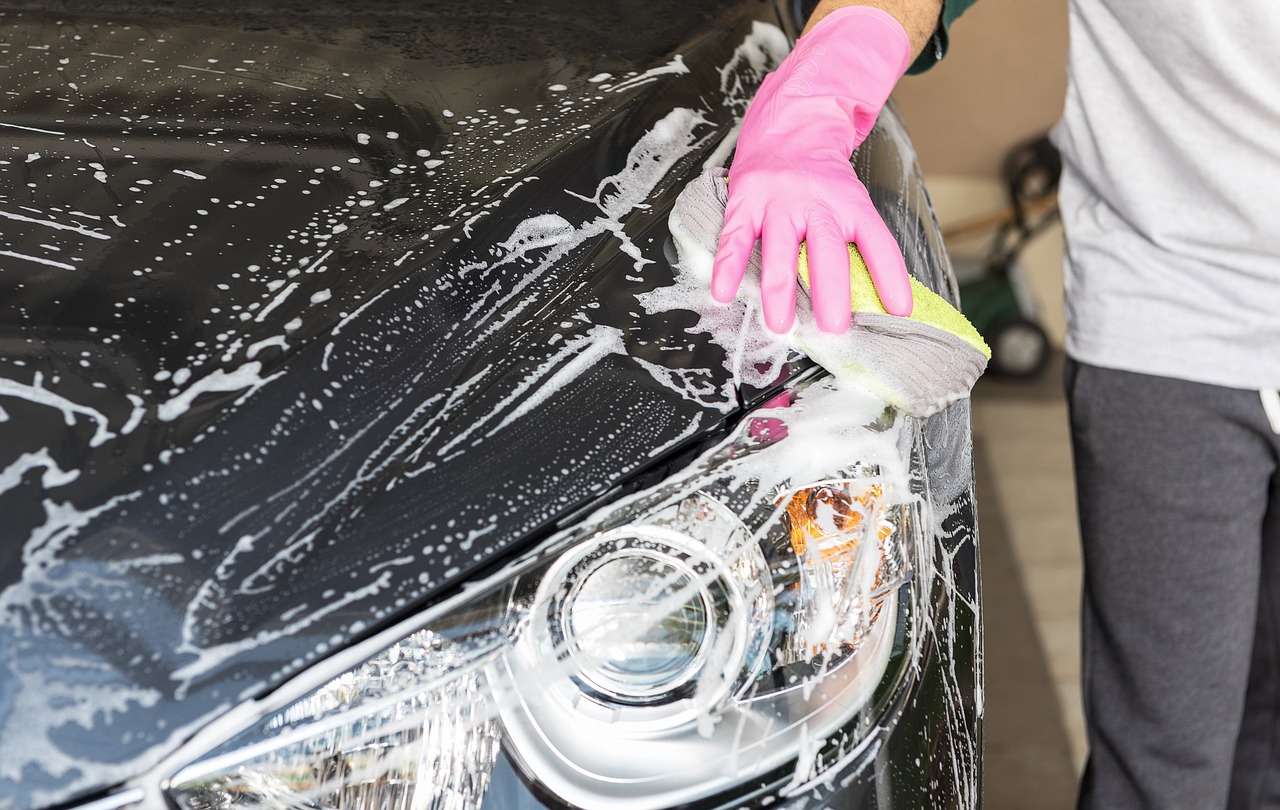 To prevent yourself from spending thousands in damage due to dust and rust, it is important to keep your car clean. Since your car is exposed to a large amount of dust, dirt, road salts and water, it is prone to damage if proper cleaning is not done. Without cleaning, you will be able to see rust creeping in at the bottom of your car, to the wheels and brake lines.
Replacing all the damaged parts will cost you many times more than you would be spending on regular cleaning. Cleaning of floor mats and seat covers is also recommended to maintain its functionality as well as improve the air quality inside the car. Even if you wash your car on a regular basis, you need to make frequent visits to the service centre for a deep clean.

Besides a regular maintenance and cleaning from an authorized garage, you need to keep an eye on the changes that may cause damage to your car over time. If you are confused where to go, we are ready to help you at MyCarNeedsA.com We can provide you with a hassle free simple solution to your car repair and maintenance just type your registration into and wait on quotes coming to you.