Having your brakes repaired can seem like a hassle but with MyCarNeedsA.com we can take the fuss out of calling around multiple garages to get quotes. Instead, MyCarNeedsA.com can email the brake repair costs directly to you.
Brake repair costs can differ depending on what part of the brakes need to be repaired. In most cases, if the issues are resolved early, this can prolong the life of other brake parts. For example, changing and refreshing your brake pads. Brake pads on average need changed every 25,000 – 50,000 miles, depending on your car and your driving patterns.
How Much Does A Brake Repair Cost

This can vary depending on the make and model of vehicle and the year, however, a simple way to find out brake repair costs is to follow the 4 easy steps on MyCarNeedsA.com and you can compare brake repair costs online and pick the one that suits you.
How Do I Know When My Brakes Need to be Repaired

Brake repair prices can vary depending on which part of the brakes need the attention. The best way to tell if your brakes need to be repaired is when the thickness of the brake pad is very worn. Ask your mechanic to check this when your car is having any repair work done. This will ensure that you are always aware of the thickness of the pads and know when exactly they will need replacing.
If the car is making obvious squeaking or scraping noises when the brakes are applied this is a sure sign or worn brakes. It's best to always listen to your car. Often when there are unusual noises coming from the car on a regular basis, you know something isn't right, particularly where the brakes are concerned.
Jittering or brake judder is also another way to tell you need your brakes repaired, brake judder is likely to be the brake rotor. However, when it comes to brakes it's always best to get it checked by a professional who can diagnose the issue. Brakes are not difficult to diagnose for mechanics. Typically a brake check will take anywhere between 10-15 minutes and issues are usually easy accessed and are noticeable to the trained eye.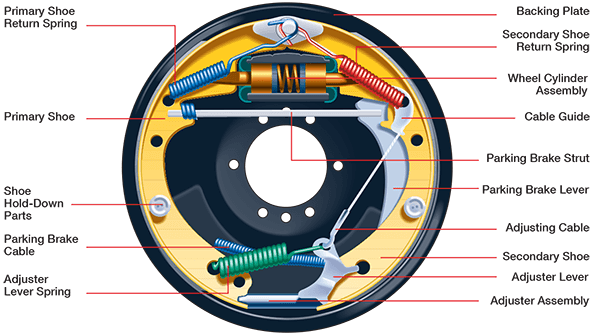 How to pick a garage that will provide brake repair costs

Selecting a garage that will provide brake repair prices is easy, the majority of garages who are with MyCarNeedsA.com are brake repair specialists. MyCarNeedsA.com has a robust selection process in place where any garage that is signed up to the website is checked out thoroughly before they can provide a quote. Instead of calling around multiple garages, why not just type in your registration and let local brake repair garages near you send quotes. MyCarNeedsA.com garages carry all the big brands such as Brembo, Bendex, Raybestos, Hawk, StopTech, EBC and many more so, why not try it for a quote today!