ALMOST 50% OF MOTORISTS WORRY ABOUT BEING OVERCHARGED BY GARAGES
Research by MyCarNeedsA.com reveals almost half of motorists worry that they will be overcharged for work at any garage they're using for the first time.
Our survey* asked motorists about their most recent experiences of garages, and found that fewer than three in 10 (28 per cent) completely trusted the garage they used regularly, with one in eight fearing it may overcharge them. About half (49 per cent) of respondents said they stuck to using garages recommended by family or friends.
See the results in our infographic below.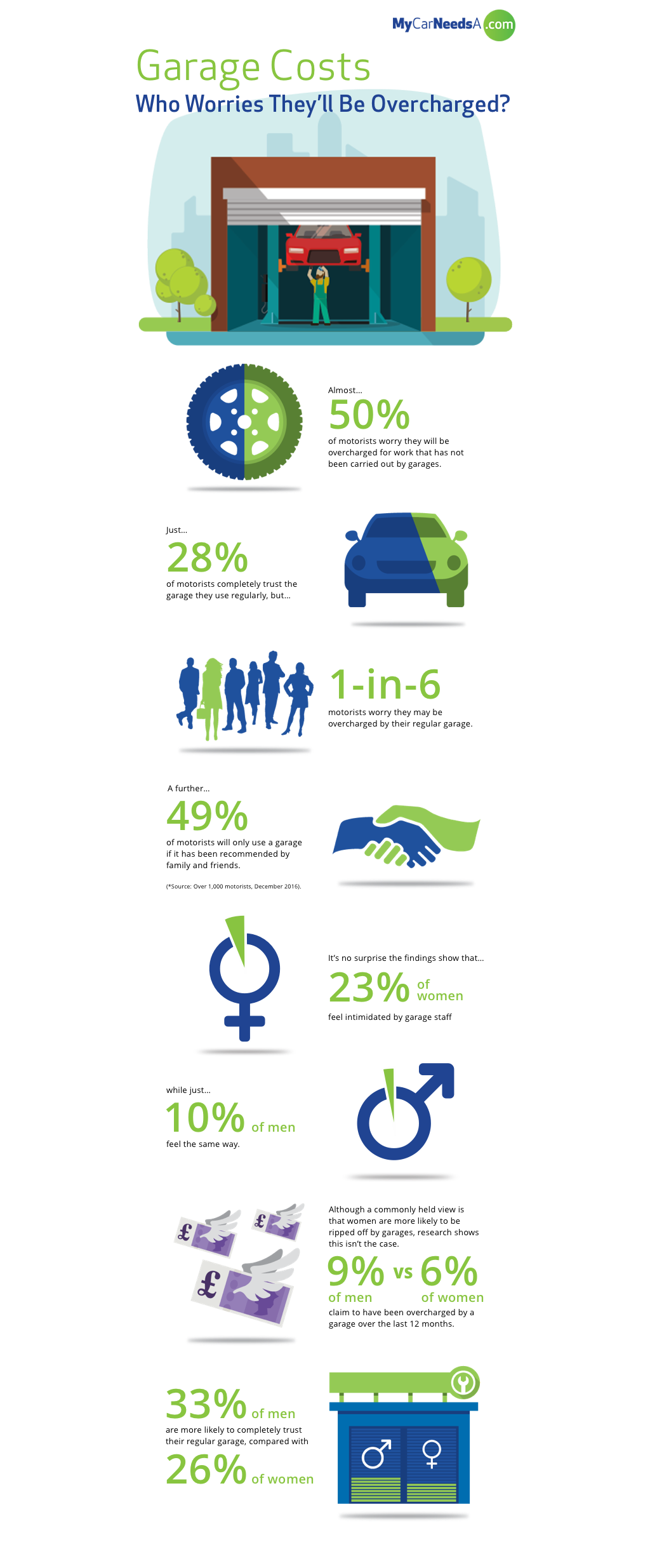 It was unsurprising to find that the proportion of women saying they felt intimidated by garage staff (23 per cent) was more than twice as high as for men (10 per cent), because according to MyCarNeedsA.com's Managing Director, this has historically been the way - but it is changing slowly.
"Many garages are recognising that women need to be treated in the same way as men, and that everyone deserves the same standard of fair and professional service. Our own feedback highlights several garages which have had excellent reviews from their female customers."
"Despite this, we still hear of many unscrupulous garages charging motorists for work they have not completed, which is why it pays to use MyCarNeedsA.com and research our customer feedback."
The garages on the MyCarNeedsA.com database are only accepted after a thorough vetting process, and use only genuine replacement part on customers' vehicles. They will also stamp the customer's service book if appropriate, and give a 12-month guarantee on all parts and labour.
Register now to get quotes for repair work on your car - it'll take just five minutes.
*Based on responses provided by 1,000 motorists, December 2016.