MEN vs WOMEN
THE STATS BEHIND OUR CARS
How Men & Women Differ In Car Tastes & Preferences
Have you ever stopped and wondered which car most men and women find most attractive for the other sex to drive?
Have you ever wondered exactly how the tastes of men and women differ when it comes to cars? Have you ever thought that maybe there are certain areas within the automobile industry which highlight interesting inequalities between men and women?
You should. Because there are.
MyCarNeedsA.com has pooled a series of resources across the web to pull together a profile of the UK's average male and female driver - what their tastes are, what they look like, who they are.
WE WOULD LIKE TO INTRODUCE...
John and Jane represent the average man and woman in Britain. Here's some snapshots, all based on national averages.
All Good, But What About Their Cars?
John is most likely to drive a:
BLACK FORD FIESTA HATCHBACK
Jane is most likely to drive a:
SILVER NISSAN QASHQAI
Yes, in fact SUVs, more so than ever have become a favourite of women across the country, especially since the recent SUV crossover revolution.
For men, it's a more standard, expected answer: the Ford Fiesta, for many years now Britain's favourite overall car, in a standard black, which is sure to please their feminine counterparts - more on this later!
Yet, when it comes to cars, how exactly do we find ourselves placed along the gender divide? Here are some interesting statistics about our automobile tastes and practices.
BMW 3-Series
72.3% of all purchases
Volkswagen Tiguan
61.4% of all purchases
Note: the majority of the men's highest percentage buys are luxury or super cars.
Stats are a percentage of overall purchases.
Aesthetics & Style
Fuel Economy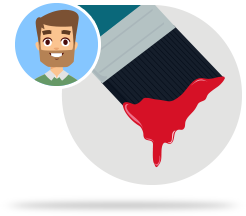 Red
Silver
Stats are taken from 2014.
Stats are taken from 1995 to 2014.
Interestingly, we found only 6% of service providers surveyed were found to give the same quota to both genders.
And, finally, the main event:
What Exact Car Do Both Genders Find The Most Attractive?
Based on studies of which colour, manufacturer and car type that both genders find the most attractive, we've combined all to create the car each gender most would want their other half to drive!
Remember, these are all just national averages!
So here it is...