The automotive world has seen some mind-bogglingly successful cars.
In lots of instances, though, individual models' success has been confined to certain countries or continents, and only a select few can claim to have made an impact on a global scale.
We've also witnessed some cars which have been sales phenomena over short periods, but whose flame has quickly waned. But according to BestSellingCarsBlog.com, short-term success of less than a year is absolutely no guarantee that a car will hang around in the sales charts long enough for it to be considered an all-time best-seller.
In 2015, the Toyota Corolla notched up its 11th successive year as the worldwide best-seller, with the VW Golf, Ford F-Series (pick-up truck), and Hyundai Elantra making up the rest of the top four. All of these have turned out to be notable exceptions to the general rule that car sales are very much driven by demand on individual continents, and only a select group of the most successful models achieve top sales rankings on a global scale.
Top Sales Successes
At the time of writing, the top 10 all-time best-sellers were as follows: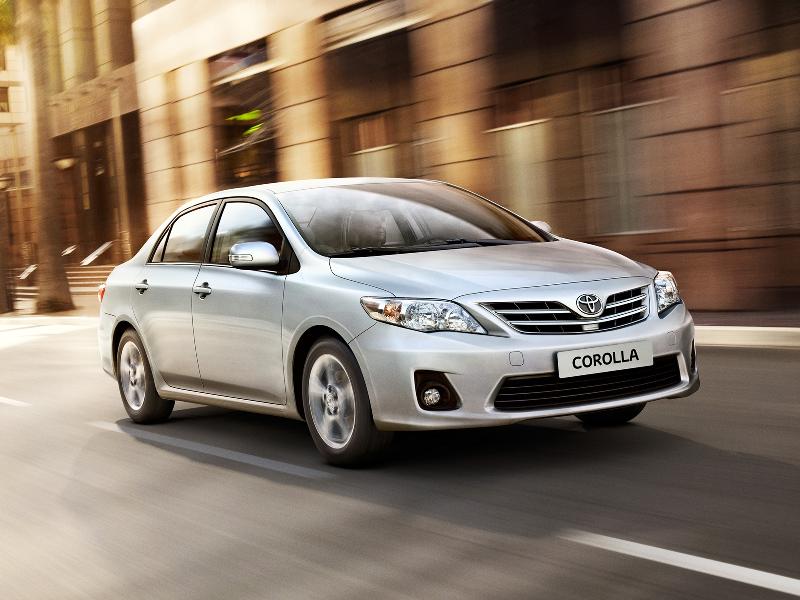 1. Toyota Corolla: Toyota believed it sold the 40 millionth Corolla model across the world in 2007, 41 years after the first one came onto the market. The car was the world's best-seller for at least 11 successive years, from 2005 to 2015. These days, a major part of its success is due to its popularity in China, from where more than a quarter of its sales originate.
2. Volkswagen Golf: Having overtaken the German company's original 'people's car' (see below), the Golf has gone on to notch up more than 30 million sales.
3. Volkswagen Beetle: Earning the distinction of being the first car to surpass 20 million total sales worldwide, it is still in production, even if, like lots of long-lasting models, it's been radically changed over the years.
4. Opel/Vauxhall Corsa: More than 18 million of this small car favourite have been sold worldwide in 25 years during which time the model has been available as four distinct body styles. Unusually, more than half of the total figure - an estimated 10 million - has been accounted for in Europe alone.
=5. Honda Civic and Ford Model T: As of late 2016, Henry Ford's original car - about which he's widely misquoted as saying you could have it in any colour as long as it was black - was level-pegging with Honda's best-seller, with around 16.5million sales apiece. But a thorough revamp of the Honda will see it pass the Model T's sales mark at any time. The Model T, though, achieved its figure over a shorter period than the Civic - it was on sale from 1908 to 1927, while the Civic has clocked up 45 years in production, and counting.
7. BMW 3 Series: Still in production having first rolled out of the factory in 1975, more than 14 million had been sold by the model's 40th birthday.
8. Lada Riva: It may have been the butt of many a motoring joke, but that didn't stop this basic, boxy four-door saloon from racking up an estimated 13.5million worldwide sales between 1980 and the end of exports to Europe in 1997. It soldiers on in production in Egypt.
9. Chevrolet Impala: Between 1958 and 1996 this four-door sedan - or saloon - the most popular body style for the huge American market - saw seven different iterations, before being reborn for the new millennium with a much more modern body style, even though it was still along the same 'three box' principle. A model carrying the name was reinstated in 1994 after a nine-year gap, for the United States, Canada, and Mexico, with the current-generation Impala also sold in the Middle East, the Philippines, and South Korea. Sales were 13million up to 1996, but have not been documented for the new model.
10. Hyundai Elantra: In production continuously since 1991, the Elantra - called the Lantra in Europe, but given an initial 'E' after Lotus ad Kia both argued the name was too similar to models which they produced - lives on in saloon and coupe forms, but was discontinued in the UK in 2006. It has since been replaced by the i30 in Europe, but a sixth generation Elantra began appearing in North America in 2016. Sales of the badge hit 10million in October 2014, with another 913,000 being added to this figure in 2015.
National And Regional Favourites
Worldwide sales figures don't exist for many models - purely because they have been designed for and sold in specific countries or world regions.
So there are many cars which have achieved runaway success in their native countries, but which are little-known outside these specific areas.
So we're compiling the rest of this list from models which have achieved spectacular localised sales success - even if they might not be known elsewhere.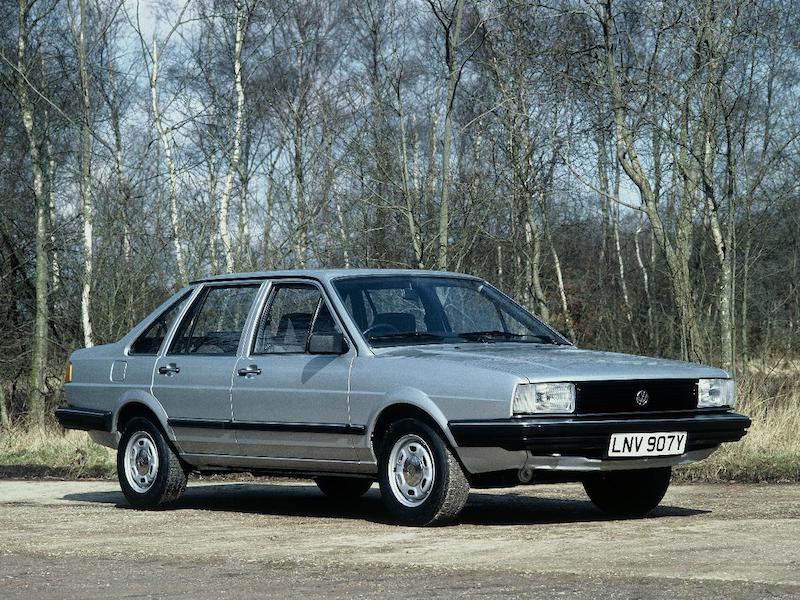 11. Volkswagen Santana: Unless you live in China, you might never have heard of this model. Based on the Passat, it was the best-selling car in the country for 20 years on the trot, from 1984 to 2013, and a total of 1.67million were sold up to 2008 - no specific figures have been released for more recent years.
12. Hindustan Ambassador: Referred to by many as the 'King of Indian roads', this is a version of the Morris Oxford. But while its parent model only lasted for four years in the UK, the Ambassador stayed in production for a mind-boggling 57 years, which only ended in 2014!
13. Renault Clio: 'Papa' and 'Nicole' can probably have had little idea of the motoring phenomenon which they'd help bring about when they starred in the first TV adverts for the French car-maker's small hatchback and successor to the equally high-achieving Renault 5. Between 1990 and 2013, 12.3 million Clios were sold globally.
14. Fiat Uno: This small hatchback spent 22 years in production, during which time it racked up sales of 8.8 million. As it also done with the 500, Fiat revived the name in 2010, but this time for a model to be produced and sold only in South America.
15. Morris/BMC Mini: Alec Issigonis's original small car can justifiably be called the most recognisable car ever - not surprising considering that it was in production continuously from 1959 to 2000. Inside its compact shell, its sideways-mounted engine proved a trailblazer.
16. Skoda Octavia: This family-sized car was one of the models responsible for the renaissance of the former Czech car-maker under the ownership of Volkswagen. More than six million were sold between 1996 and 2016.
17. Fiat 126P: The Italian company's Polish subsidiary, Polski Fiat, kept this car in production well beyond its lifespan in western Europe, and eventually, nearly four million found homes between 1973 and 2000.
18. SEAT Ibiza: One which you're almost certain to recognise; nearly 3.95 million of these superminis were sold in the 25 years following the model's introduction in 1984.
19. ZAZ Zaporozhets: Holding the dubious distinction of being the best-selling car of all time in the Ukraine, more than 3.4million of this small saloon car found homes between 1960 and the end of production in 1994.
20. Buick LeSabre: A full-sized American saloon, this was on sale between 1959 and 2005 carrying the badge of one of General Motors' biggest brands. Over eight generations, more than six million were sold.
21. Cadillac DeVille: Nearly 3.9million models carrying this famous badge are believed to have been sold over more than 45 years, before production was finally ended in 2005.
Best In Britain
To round off this list, we're delving into the figures compiled by motor trade body the Society of Motor Manufacturers and Traders, which gathers and publishes total sales figures for the UK. Note, these rankings are based on UK sales only, and most cars listed are some way off earning a place on the list of global best-sellers.
Cars which feature on its latest overall bestseller list - covering the first half of 2016 - which aren't included in the main list above, but which could, with a little luck, earn a place among the all-time best-sellers, include: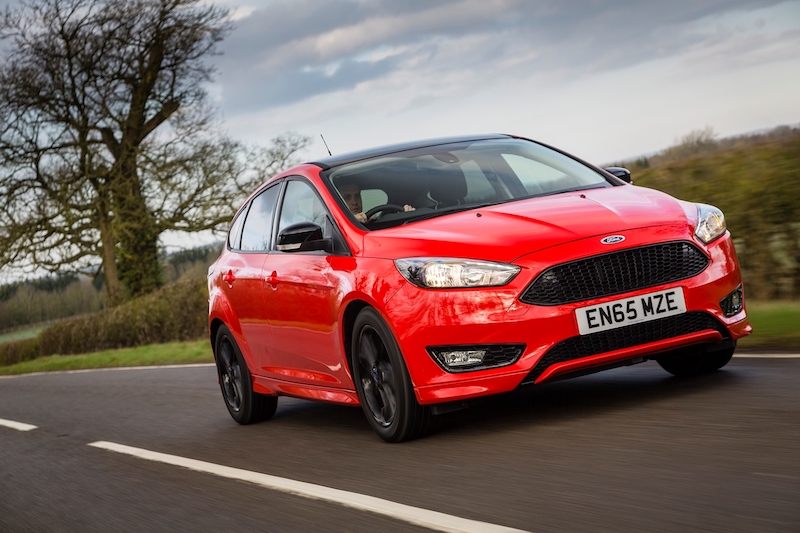 22. Ford Focus: Number three in the SMMT's ranking of best-selling cars in the UK, the Focus has been a notable sales success since its introduction to the European market in July 1998. Now in its third generation, the Focus has achieved sales of more than 200,000 in the United States alone in each of the four consecutive years 2012-15.
23. Nissan Qashqai: Built at the Japanese company's Sunderland factory, more than 1.67million of this SUV have been sold in Europe alone between 2006 and 2015, demonstrating the importance of the model to Nissan's European operations. In late 2016, Nissan announced it would also build the next generation of the model at the Wearside site.
24. VW Polo: Five generations in, Volkswagen's neat little runaround has notched up sales of over 12 million, with total global sales pretty steady at around 500,000 a year. Its South American equivalent, the Volkswagen Gol (not to be confused with the Golf), was the highest-selling sub-compact car in South America for an impressive 27 consecutive years, between 1987 and 2014.
25. Vauxhall Astra: Ellesmere Port's finest, the Astra has been instrumental in helping parent firm General Motors clock up successive global sales records in consecutive years between 2014 and 2016. In March 2009, Vauxhall announced that it had passed the landmark of 2.5million sales of the Astra in the UK alone since its introduction 30 years earlier.
Do you take a car's popularity into account when you're choosing a new model? Are there any really successful cars you think should have been included in our list? Let us know through our Facebook page.