We recently listed the 8 car components most likely to fail an MOT and the benefits of repairing them beforehand (and they are huge!) but, let's be honest, what good is that to us if we don't know how long these repairs will take?
Replacing parts of your car is stressful! It's harrowing. It's a horrid, horrid pressure on your mind, especially if it comes coupled with a charge which sets your wallet back. Whilst many garages now offer courtesy cars to cover your repair time, there's nothing like the peace of mind of knowing when your car will be back with you.
Therefore, we've come together to follow up the first post by explaining how long you can expect these repairs to take, should you find you're in need of one. We'll also examine some of the most common repairs in the UK and the time they tend to take too, in a future blog.
Lights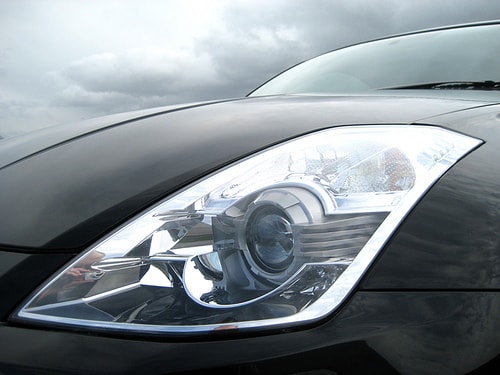 Replacing a bulb in your headlights or taillights isn't particularly more complicated than replacing a bulb in your house. You'll probably need little more than a Phillips screwdriver and the new bulb.
However, we appreciate that not everyone is comfortable with car repairs. If that is the case, you can grab a quote from us to find the best deal for you, as it should be a relatively painless job for you.
Estimated Repair Time: 5-20 minutes
Suspension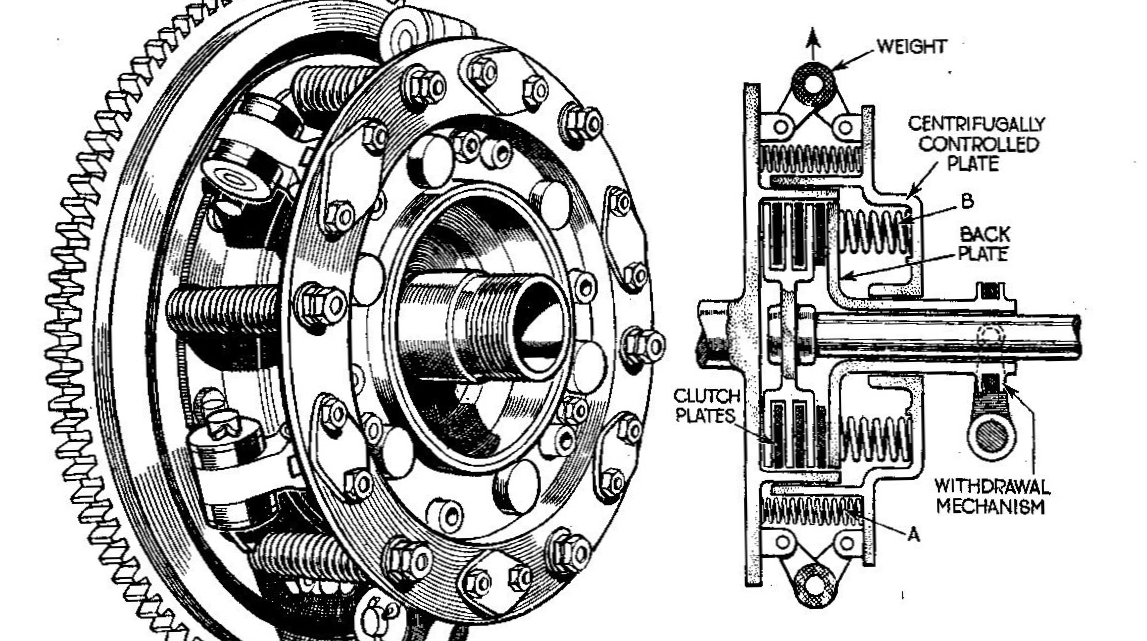 As we discussed in the original piece, suspension repair can vary drastically in time as much as it can in cost, because of how complex a system it is.
Replacing a single set of shocks, for example takes between 2-3 hours, as does either side's control arms. Lesser work such as replacing a spring or shock absorber will take less. For an entire uspension overhaul, it becomes a question of days, not hours.
Hence, it's difficult to say and depends on how widespread the damage is. As suspensions can be long and complicated procedures, we advise getting many quotes to ensure you select the best option for you.
Estimated Repair Time: 2 hours - 5+ days
Brakes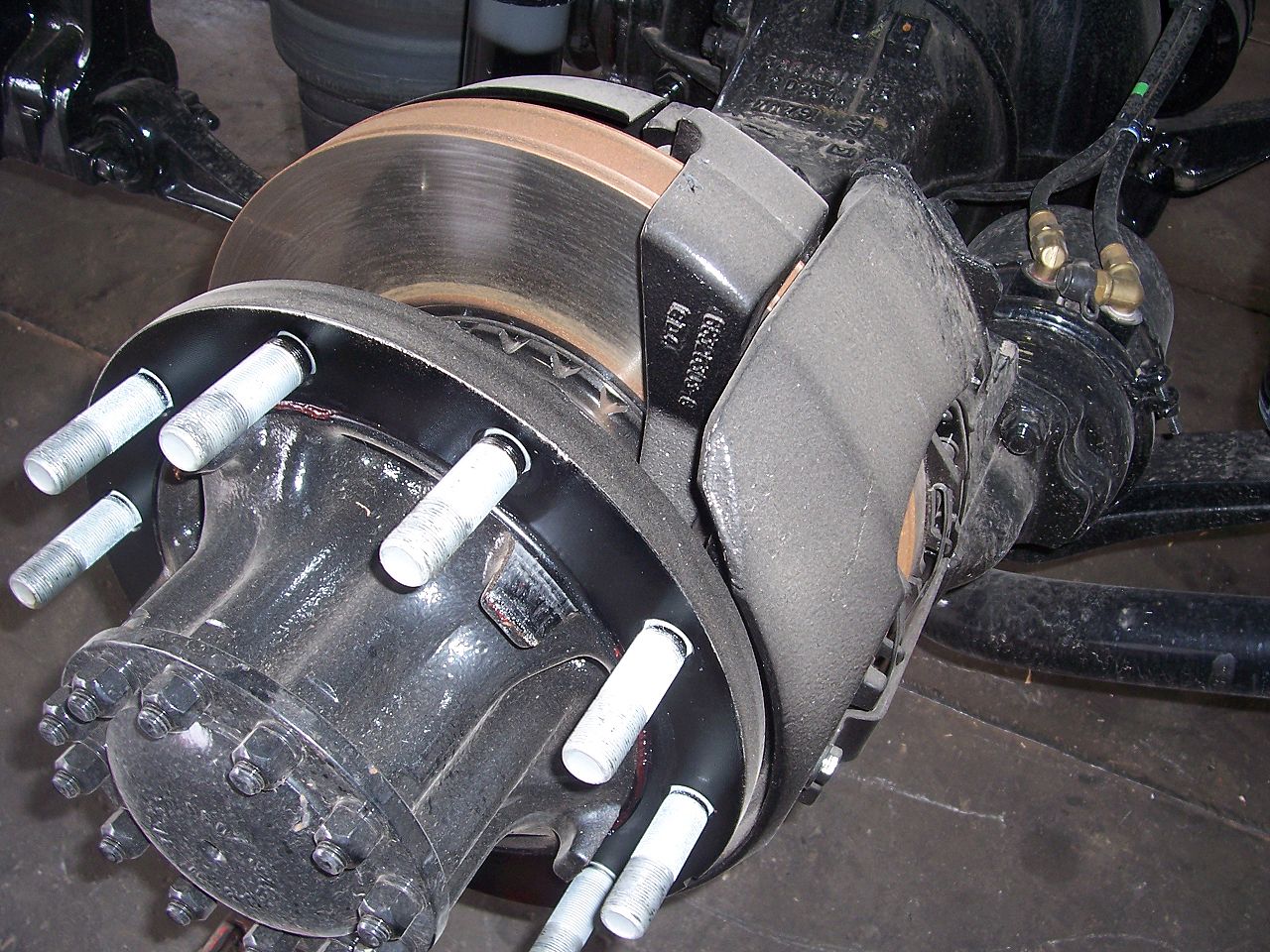 One of the most common repairs performed in a garage, changing a full pair of front or rear brakes takes approximately an hour, or double that for both front and rear.
Almost all cars produced today use disc brakes in all 4 wheels, however some still use drum brakes in the rear wheels. Particularly in disc brakes, the components- primarily the disc and the pads- can be repaired individually, meaning a full brake change may not be necessary.
It helps to double check this in advance, to avoid paying a fee which is unnecessary. However, if it is full brake replacement is in order:
Estimated Repair Time: 1-2 hours.
Tyres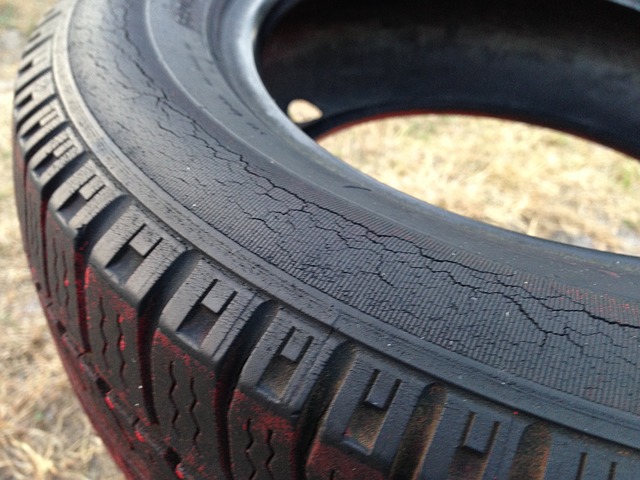 Unfortunately, some unreputable garages in the UK still can vastly exaggerate the amount of time it takes to change a single tyre. Depending on the size of the tyre and assuming the garage has the replacement tyres already in stock, a new tyre can be installed in 3 minutes, although realistically, this could be longer.
For a full-set of 4 tyres, anything upwards of 45 minutes would pass into an unreasonable amount of time. Most garages charge by the hour and, as such, will bill a tyre change as a single hour, which is standard. However, we receive stories of some garages charging up to three hours- which is ridiculous. If you're getting overcharged by your local garage, get a quote from us. There's no need to pay absurd hourly fees for a simple tyre change.
Estimated Repair Time: 30-45 minutes.
Windscreen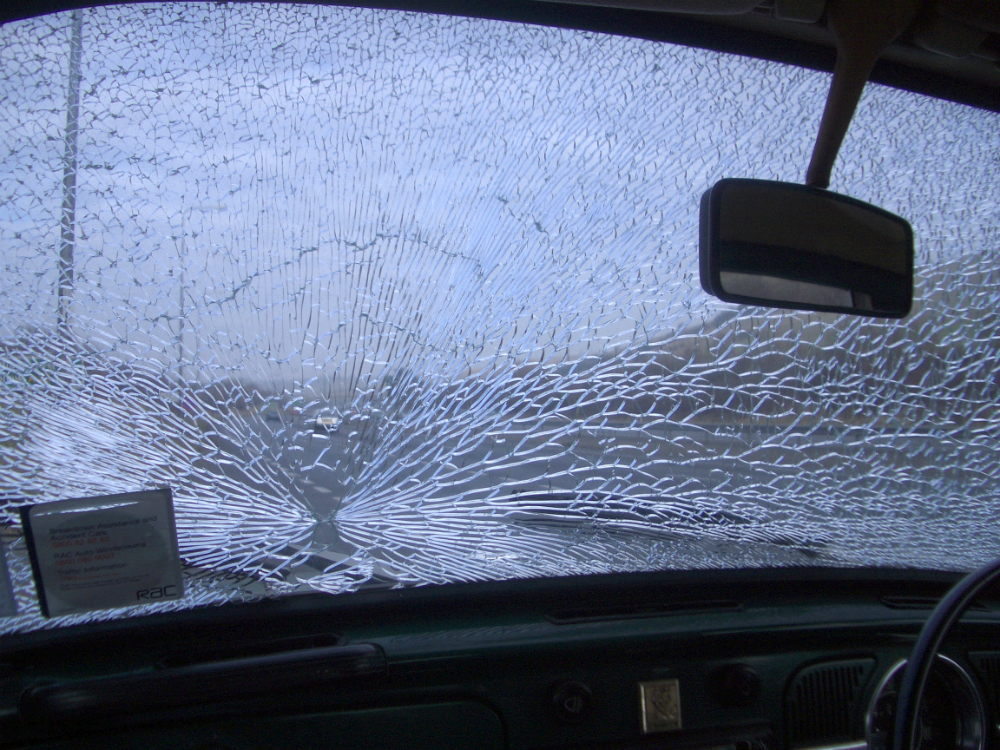 Autoglass quotes that a typical windscreen repair takes between 1 and 2 hours, which is accurate. However, whether with them or a local provider, you'll be advised to wait a further couple of hours to allow for the glue to set before it's deemed safe to drive away.
Therefore although the repair time of a windscreen is no longer than 2 hours, the total bench time is a full morning or afternoon.
Estimate Repair Time: 4 hours
Exhaust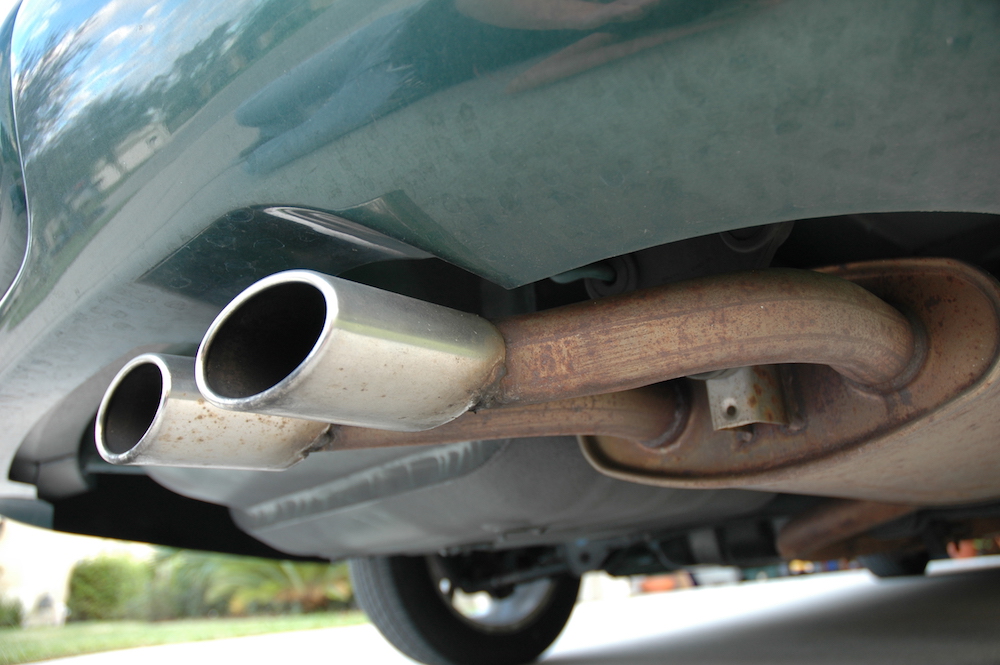 Alike the suspension, the exhaust is another part of your car that varies depending on the extent of the damage.
Replacing a muffler should take no more than an hour, with the mid-pipe clocking in at a similar time. The downpipe, however, as it's the deepest part of the exhaust takes between 2-3 hours, with any combination of the three adding time on time.
We've had reports of garages charging upwards of 8 hours.
Estimate Repair Time: 1-5 hours, depending on the damage.
License Plates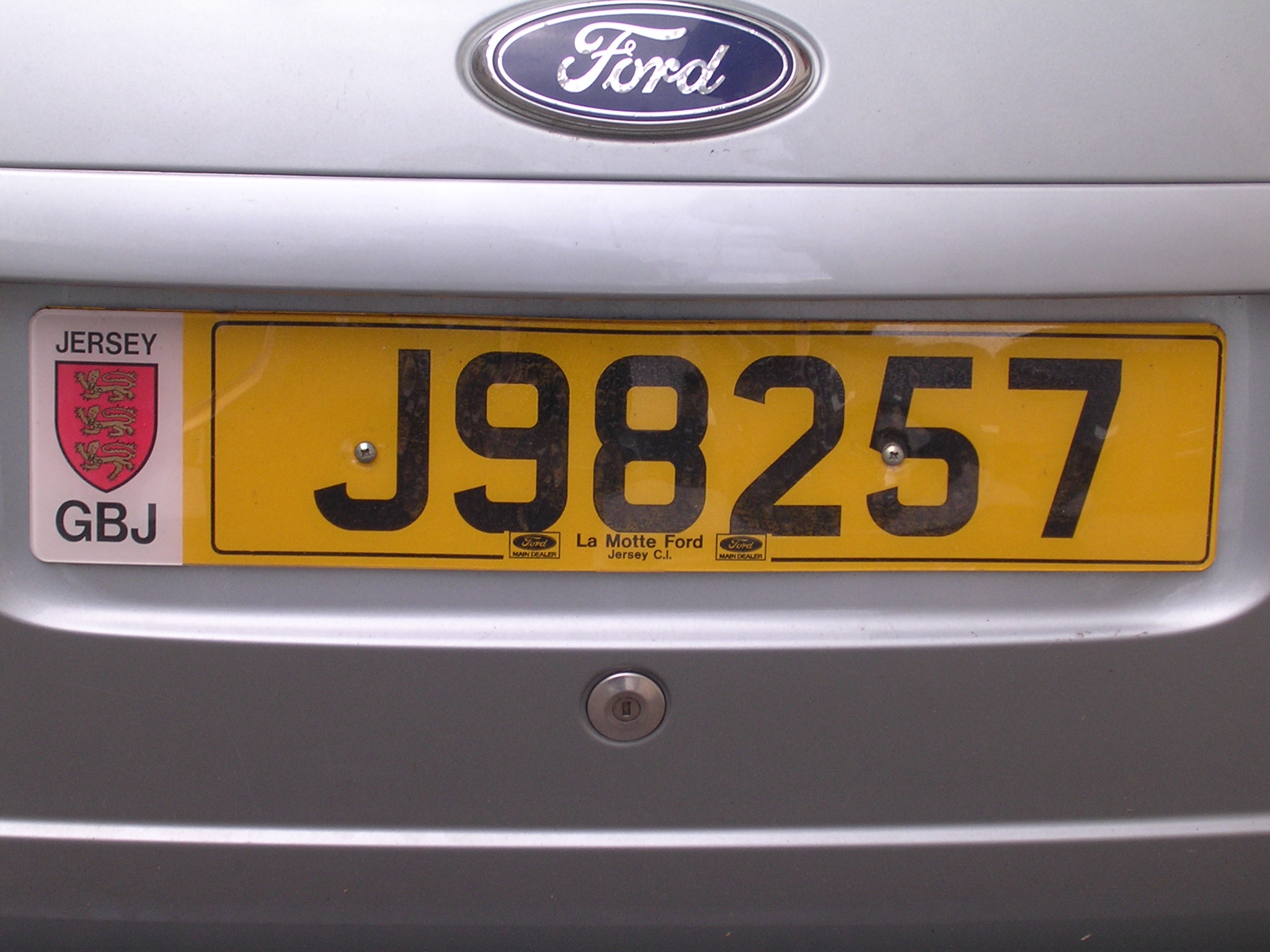 Usually a simple matter of a few screws, the license plate can be changed in garage but is worthwhile doing at home.
It should take no longer than 20 minutes.
Estimate Repair Time: 10-20 minutes.
Fluids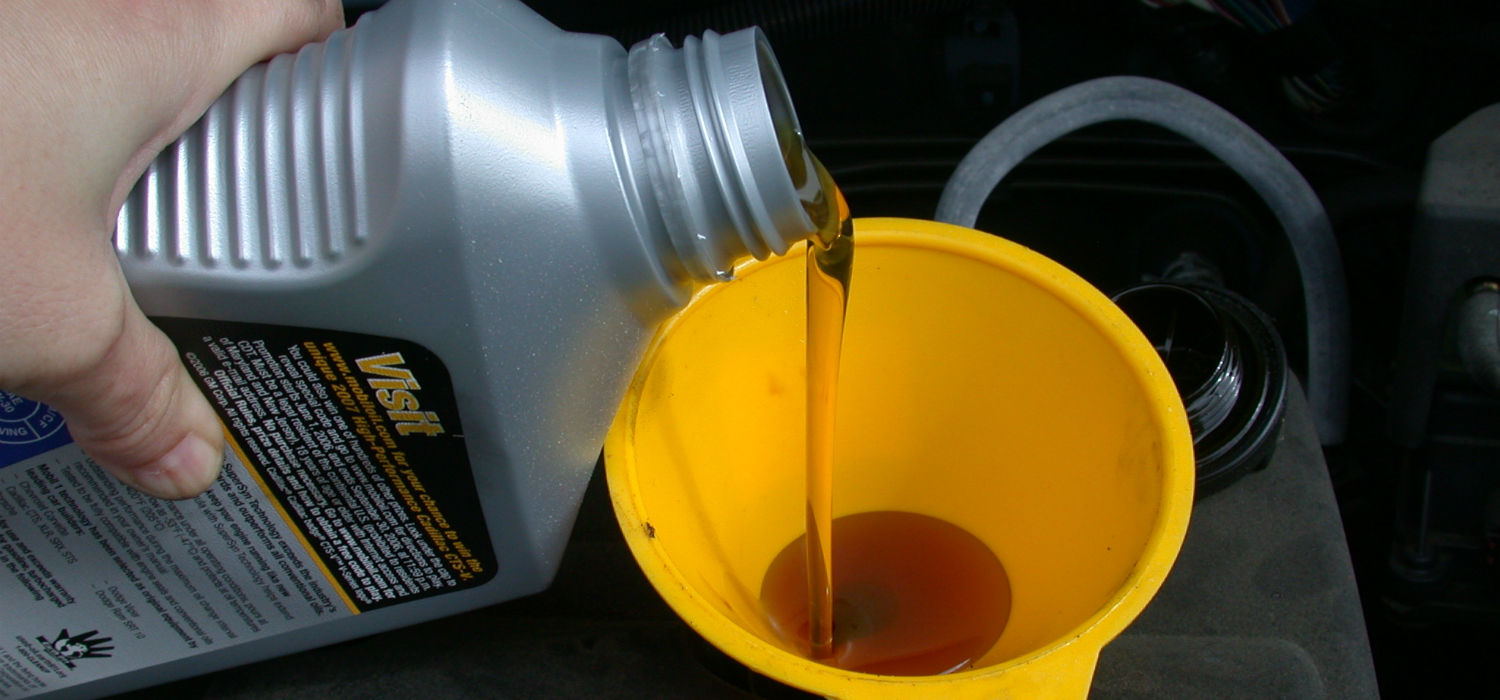 'Fluids' is a very vague term that covers all the fluids in your car, from brake fluids, to the right oil to windscreen washer and transmission fluid.
Whilst garages will offer minor services to top up the more difficult fluids such as transmission and power steering fluids, it's good practice to keep your other fluids: oil and coolant topped up yourself, over time.
A full-fluid top up will take approximately an hour.
Estimate Repair Time: 1 hour.
Conclusion
The times listed here are the legitimate time quoted from our reputable network of garages that we independently verify for their trustworthiness. Whilst complications such as the lack of the right parts will extend the period your car is out of commision whilst the garage gets them in, the repair time itself should not exceed the times listed here by anything other than a half hour.
Unfortunately, thousands of people across the country are still suffering from unreasonable and extortionate hourly quotes they take for granted to be true. Particularly as hourly rates can be expensive for some garages also, depending on your location, work that should be far more painless than it is can become excruciating to your wallet if you are misquoted.
Have a look at our times here and if you or anyone you know feels they've been quoted unfairly with a time that is far higher than we've listed here, consider grabbing a quote from us to see what legitimate savings you could be making.
They could easily extend into the hundreds.