Are you going anywhere on a road trip this summer? Does this sound familiar?
'Are we there yet, are we there yet… are we there now?'
Every parent can relate to those four little annoying words on any car journey we take the kids on. Bringing young kids on a road trip can be a challenge to any parent, even the school run can seem like a daunting task. So, to help with this MyCarNeedsA.com team have come up with some of the best ways to keep the kids entertained in the car. Hopefully, MyCarNeedsA.com can give parents some inspiration on keeping the kids occupied to try to make your summer journey less stressful and enjoyable for all.
The Quiet Game
Every parent's favourite game, it doesn't have to be just for the car it can be useful in any environment. Just Kidding, however, games are the best way to keep the kids entertained in the car. Games are also a great way to have a bit of fun family time in the car, i-spy is the original classic which is suitable for all ages even the parents, remember each person only gets 3 guesses or they are out!
Guess the song is also a good one to play in the car with kids, see who can guess the name of the song and the artist is under 5-10 seconds. What your favourite game to play in the car? Let us know on Twitter or Facebook we would love to hear.
Colouring Books
The old classic colouring book, it can be a challenge to keep inside the lines especially on bumpy roads. Colouring book benefits many skills for young kids including concentration, creativity and even helps younger children work on their motor skills. Something that seems very basic has a lot of benefits for your child but also keeps them engaged in the car keeping them busy while you watch the miles roll in closer to your destination. Be sure to take crayons and colouring in pencils as they are less likely to rub off on the car interior.
Cards
Again another classic but there so many options with cards, even for really young kids and teens, games like snap and jack change it are great ways to keep the kids entertained and also keep their minds and concentration working. With lots of options, it's hard to get bored of cards, it can also be a great way for the adults in the car to get involved too.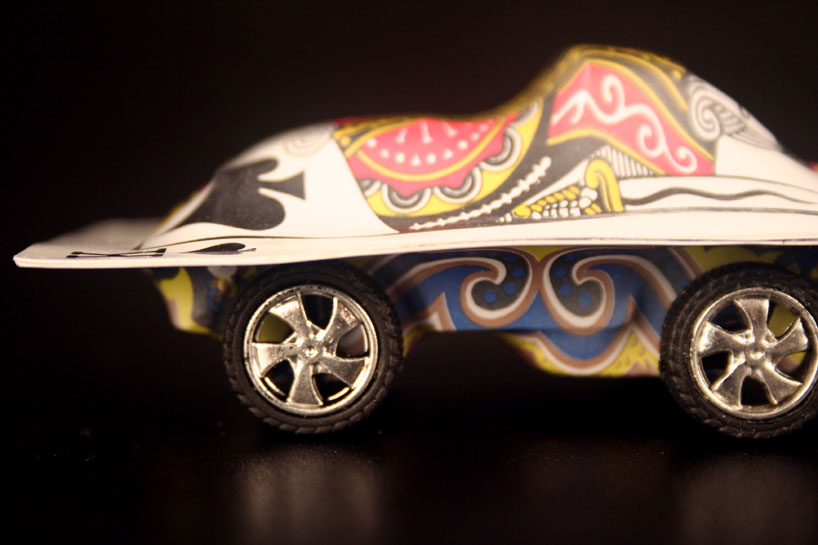 Movies
Pre-downloading any films and tv series, before you go off on your journey, films or whole TV Series will keep any age of child or adult entertained for a long journey.
This is another great way to keep kids entertained, keeping a few episodes of their favourite kids show like The Minions, Spider Man, Cars or Harry Potter is sure to keep the children occupied whilst on a long car journey.
Don't forget the headphones!
Maps
A road trip for children is like a big adventure, keep them tracking the journey along the way using a map, ask them where do we go next? Where are the tourist attractions? Keep them curious as to what is next and where to go next on the map. Let them take control of the journey…but of course, keep your own map or satnav going and follow the route with them.
Keeping track of the journey will also learn the kids about directions, improve their leadership skills, and their spatial skills. In the digital age where we now rely on Satnav to take us places, maps are not as common anymore but encouraging the kids to explore and find routes will improve their sense of direction.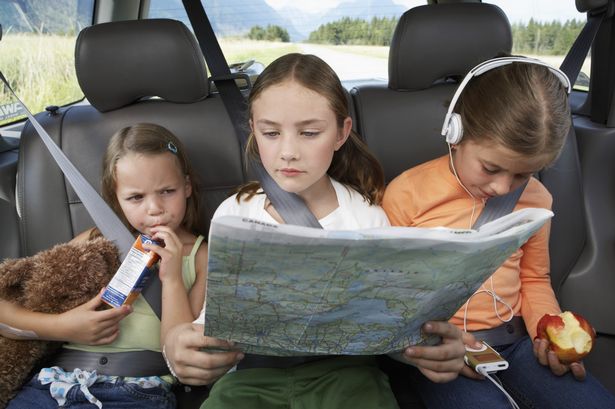 Toys
Best to keep some of the kid's favourite toys in the back of the car instead of putting them in the boot. That way they have the option to play with their favourite toy on their long journey. Having their favourite toy with them may also distract them from the journey for longer.
Food
An easy way to keep kids occupied in the car is by food, not too much sugar based foods! The last thing you need is a hyper child in a car, instead, try some snacks like fruit and chicken sticks to keep their tummy full and their minds off the journey ahead.
There are longer plastic cups that have a lid on the top that allows the child's hand to fit into the cup, this means each child has their own cup loaded with their favourite snack.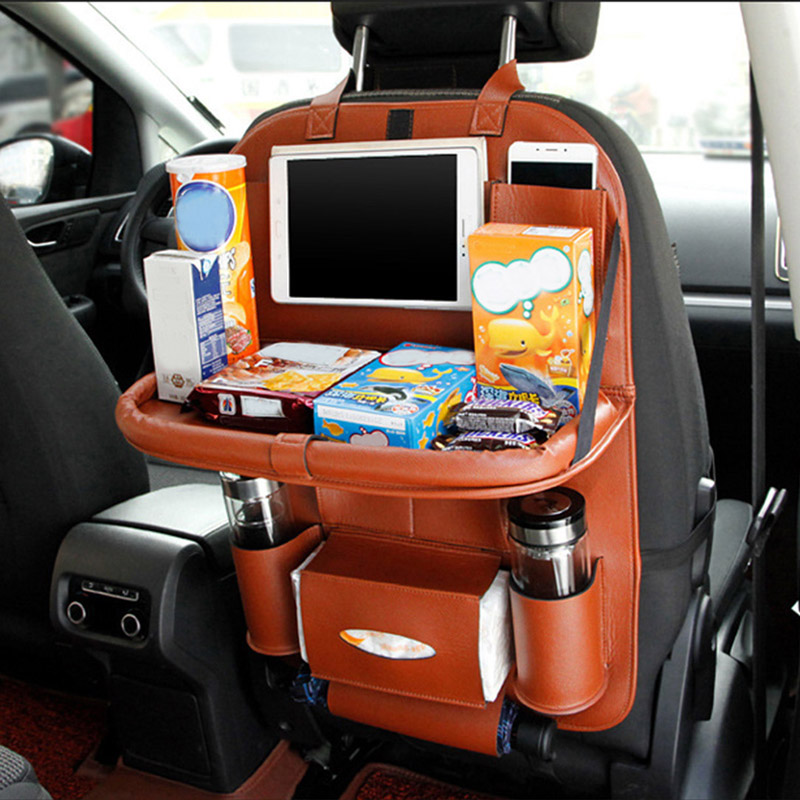 Playlists
If you have a Spotify or an apple account creating a great way to get through the journey is to create your own playlist of music for the journey, let everyone on the trip pick a list of songs and join them into one list so that everyone gets to hear their favourite song and also it keeps everyone engaged about which song they picked.
There are lots of simple ways to keep your kids entertained on a long journey, the above are just some ways you can do this if you haven't tried it yet. If you are an experienced parent with travelling with kids, let us know on MyCarNeedsA.com Facebook or Twitter how you keep your kids entertained for a long trip?