MYCARNEEDSA.COM DRIVING SUPPORT FOR IRISH INJURED JOCKEYS
Down Royal Racecourse is excited to announce a new partnership with MyCarNeedsA.com. MyCarNeedsA.com will sponsor one of the feature races at the Down Royal Festival of Racing on Saturday 4th November, the MyCarNeedsA.com Grade 2 Steeplechase.
Established in 2014, MyCarNeedsA.com offers motorists an easy way to save time and money on servicing, MOTs and repairs. The website has a large, local network of service providers who bid for the chance carry out work, such as MOT and servicing, as well as brakes and clutches and all other types of car repairs. MyCarNeedsA.com gives motorists a hassle-free and convenient way to get the best deal for them.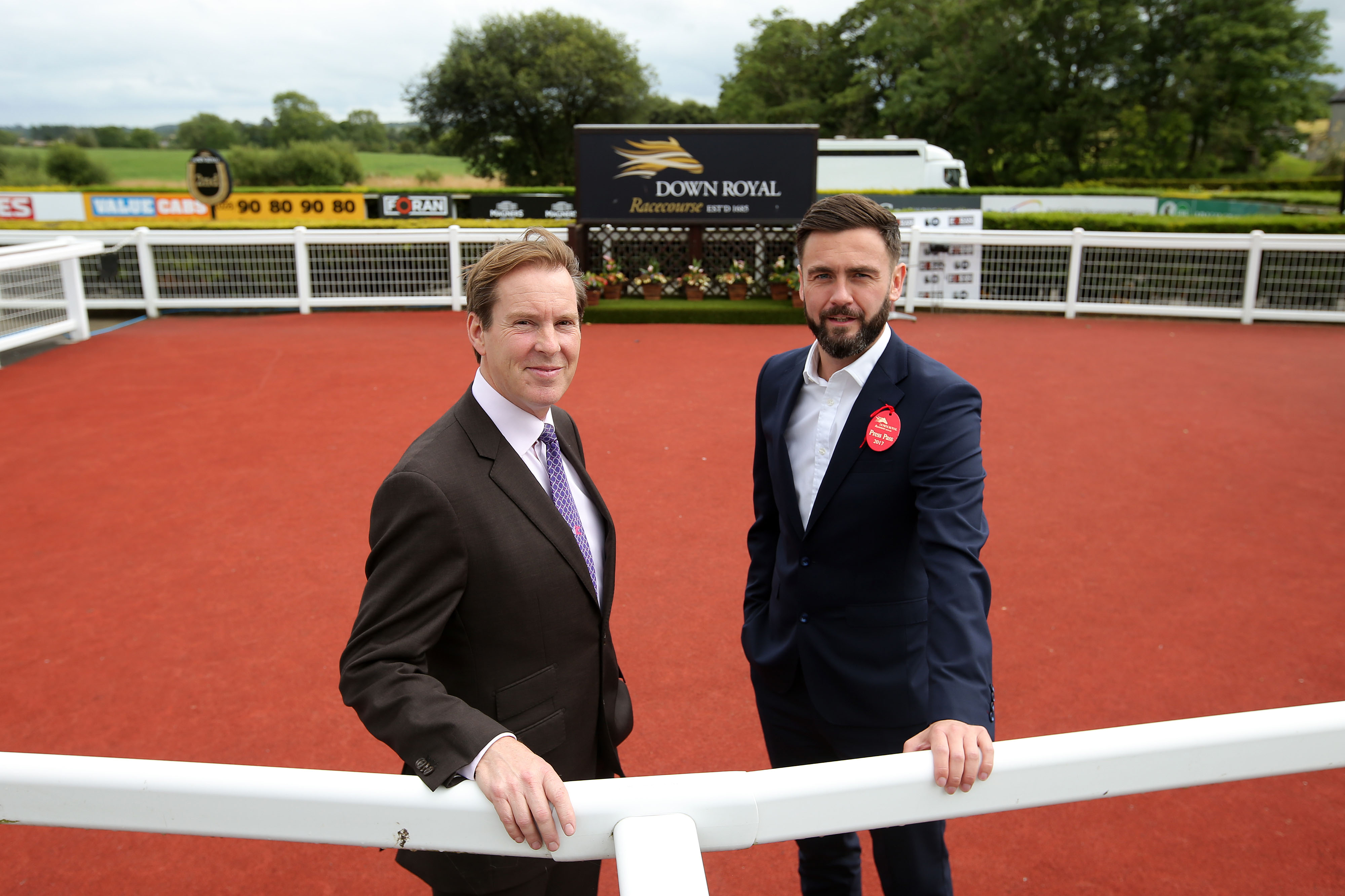 The MyCarNeedsA.com Grade 2 Steeplechase on Saturday 4th November, is the second richest Steeplechase held in Northern Ireland, with seven of the last nine renewals being won by the Champion English Champion, Paul Nicholls. The Gordon Elliott trained, Don Cossack, won the race in 2014 and has gone on to win the Betfred Melling Steeplechase at Aintree, Gold Cup at Punchestown, the JNwine.com Grade 1 Champion Chase at Down Royal and in 2016 won the Cheltenham Gold Cup. The Henry De Bromhead trained, Sub Lieutenant, won the 2016 renewal and went on to finish second in the Grade 1 Ryanair Steeplechase at Cheltenham.
In further support of the industry, MyCarNeedsA.com are going to donate £1to the Irish Injured Jockeys Fund for every job accepted from their association with Down Royal Racecourse. Set up in 2014, the Irish Injured Jockeys Fund increases awareness and raises vital funds to support our injured jockeys. Funds raised through Irish Injured Jockeys go to the injured riders who are in most need of support.
Scott Hamilton, Managing Director of MyCarNeedsA.com recognises the importance of supporting both the world-class racing at Down Royal Racecourse and the Industry as a whole: "We are really pleased to be able to launch our sponsorship of the race and partnership with Down Royal Racecourse and Irish Injured Jockeys. One of the most important aspects of the service MyCarNeedsA.com provides is the quality of our network of garages and standard of work delivered. Down Royal's first class facilities and superb reputation for quality, and the proven record of the chase in providing top class racehorses fits perfectly with MyCarNeedsA.com. In providing support to the IJI, we want to be able to play our small part in helping the industry and those who put their bodies on the line, to ensure Irish Racing is recognised as a success across the world"
General Manager at Down Royal, Mike Todd, said: "In recent years, the Down Royal Festival of Racing has established itself as a premier sporting event in Northern Ireland, bringing the best of the National Hunt world to our doorsteps. It is super to welcome MyCarNeedsA.com on board for what will be an exciting renewal of the MyCarNeedsA.com Grade 2 Steeplechase."
"The support MyCarNeedsA.com are offering to the Irish Injured Jockeys Fund is invaluable. It is vital that we can support the wider racing industry via our commercial partners. It is super that MyCarNeedsA.com has come up with this mechanism to do so."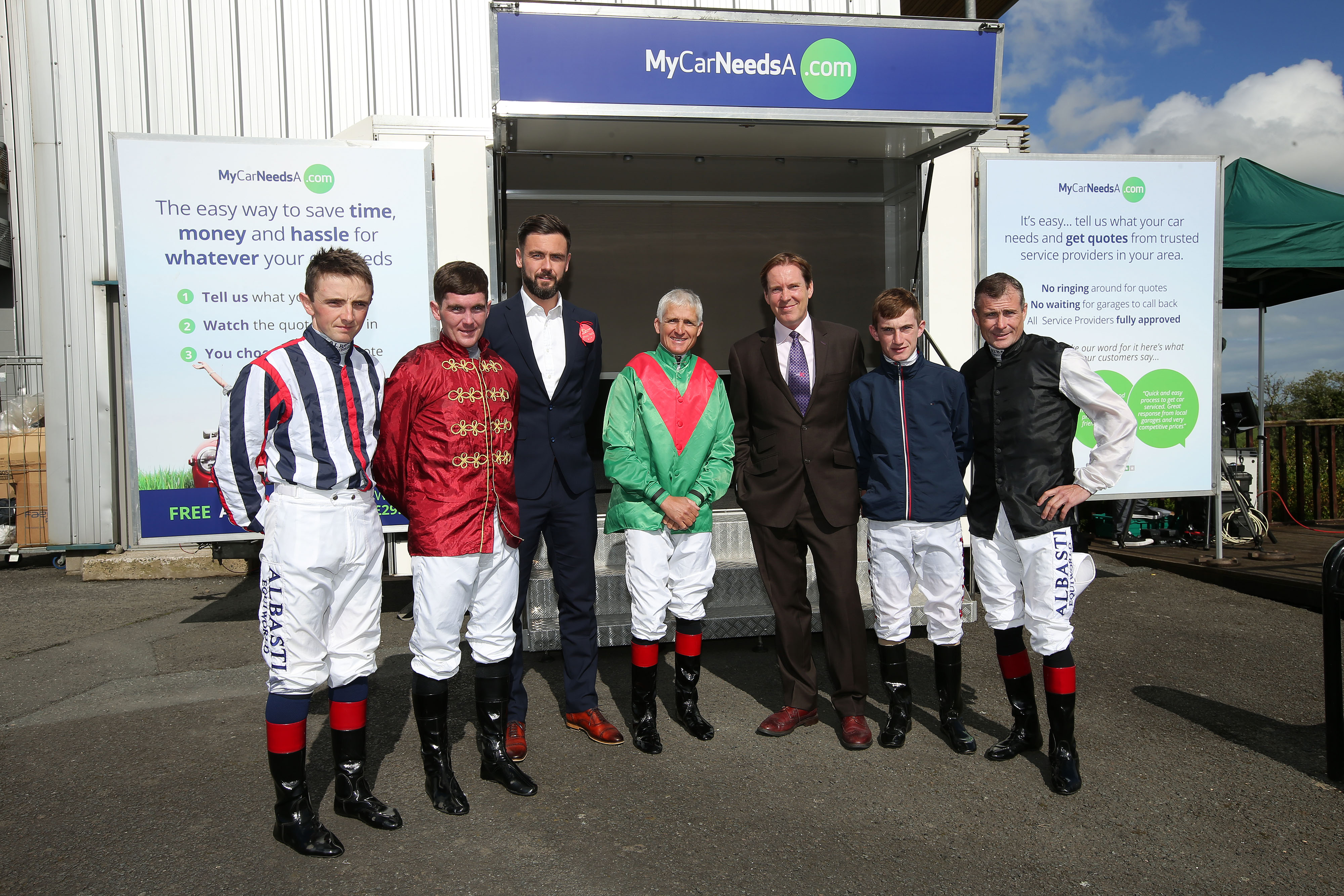 Record numbers are expected through the turnstiles for JNWine, Ladies Day on Saturday 4th November, as the Festival concludes with seven competitive races from 1pm (approx.)
General admission to the Down Royal Festival of Racing on Friday 3rd November is just £10 and £15 on Saturday 4th November. More information on the Festival including hospitality packages and the Best Dressed Competition can be found at www.downroyal.com