A 7-year-old schoolgirl from Plymouth has been given a taste of life as a mechanic after motor industry figures teamed up to show her she could achieve her dream career.
When Mia Hosking was told she couldn't become a mechanic because she was a girl, her father called out for support from other female mechanics on Facebook.
The Plymouth Herald picked up the story and when the team at MyCarNeedsA.com , the leading comparison website for car aftercare, heard about it they teamed up with their local Protyre garage and the Plymouth Herald to make her mechanic dreams come true.
In a bid to show Mia that little girls should be proud to dream of being a mechanic, Protyre and MyCarNeeds.com joined forces to create a special visit to a local garage for Mia.
Mia was welcomed at the garage by the local Protyre team, as well as two of Protyre's own female mechanics Nikki Ham (Centre Manager for Protyre Faringdon) and Hannah Shaw (Elmbridge Tyres - Team Protyre) and Julie Jones from ProVQ, Protyre's apprentice provider. The young car enthusiast was given her own set of MyCarNeedsA.com overalls and a tour of the workshop.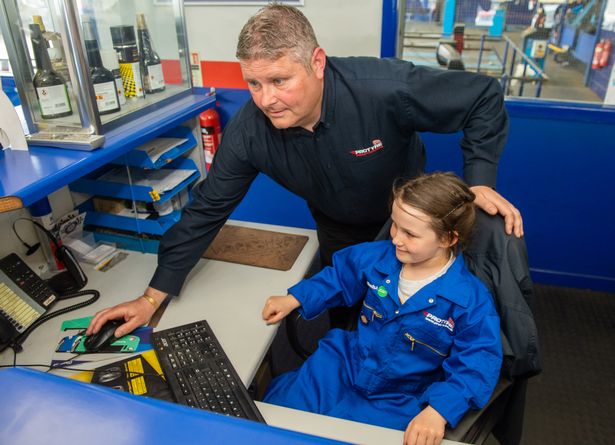 MyCarNeedsA.com Encourage Women To Pursue Careers In Automotive Industry
The visit is part of a move by Protyre to encourage more women to pursue careers in the automotive trade, a move that's backed by MyCarNeedsA.com.
Speaking after her visit, Mia said: "It was so cool coming to the garage to see all the mechanics and their tools. I loved getting my own uniform too – it was the best!"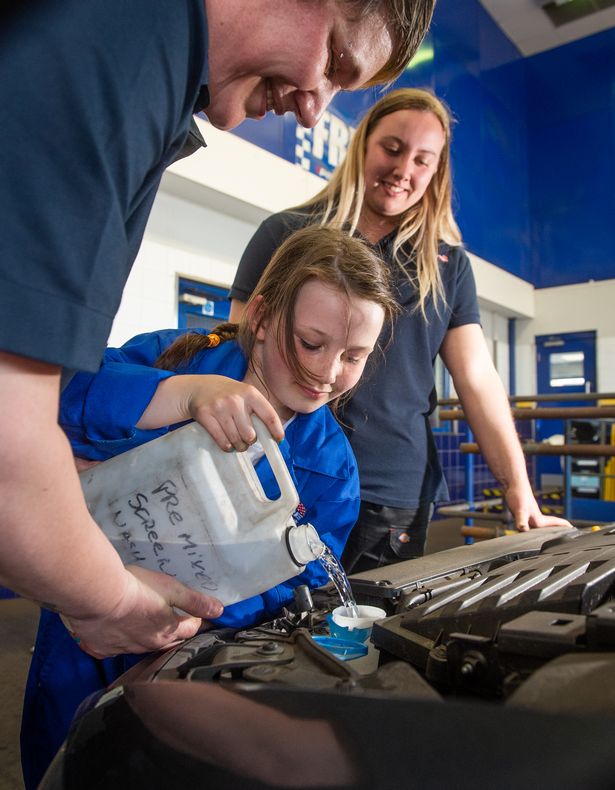 Mia's father, David Hosking, said, "Mia was given so much encouragement and support when we called out for other female mechanics to share their stories. She has really enjoyed today, seeing how the garage works and how other women are excelling in these roles. I couldn't believe it when the team from MyCarNeedsA.com got in touch to offer her the chance to come to Protyre and she's had the best time in the garage. I'd like to say a big thank you to Protyre and MyCarNeedsA.com for making this happen."
Scott Hamilton from MyCarNeedsA.com said, "When we saw Mia's story, we wanted to reach out and show her that young women have every opportunity of achieving their dreams in the automotive trade. It's wonderful that she is so enthusiastic and passionate about the career she wants, so inviting her for a tour with one of our service providers was just a small token of our support. We hope that Mia's story inspires lots of girls across the country to dream big and pursue a career in the automotive industry."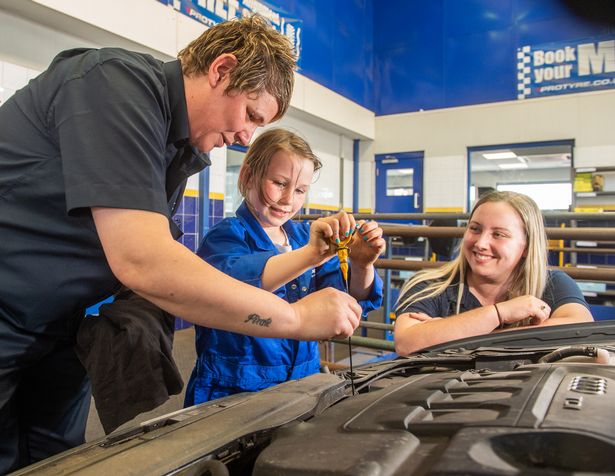 Hannah, a tyre fitter for Elmbridge Tyres – Team Protyre centre in Swadlincote, said, "'I got into tyre fitting by chance. I have always been a hands-on person that loves to work outside. I have worked as a farmer all my life alongside my family. The job for a tyre fitter came up and I thought 'why not? I enjoy physical work so I'll give it a try!'. Four years on I absolutely love it! I never dreamed I'd become a tyre fitter. I understand the stigmatism and pressure attached to women entering this field of work, but I've never looked back I love it'
Protyre in Plymouth is part of the UK network of MyCarNeedsA.com, a service that offers motorists across the country the chance to get a range of quotes for local, quality, approved work on their cars.