In line with Spectre's release in our theatres, MyCarNeedsA.com has been taking a long moment to recognise the James Bond cars which have received the most amazing car service upgrades in our interactive infographic…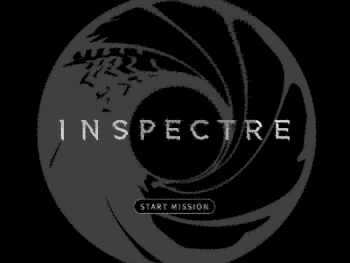 … and hot damn has it made us realise just how many cars Bond has sent to the scrapheap in his time!
On one hand, perhaps we shouldn't be surprised. It is now 53 years since Dr. No first announced Bond on an international scale, making Spectre the whopping 24th movie to be released in the franchise. That's one heck of a lot of film to wreck cars upon.
Yet when you hear the tales told of the beautiful, exquisitely made vehicles that have been reduced to scrap in the process of making Bond, and especially the cost involved, you'll find your breath catching in your throat.
It was reported in September 2015 that a record cost of custom Aston Martin DB10s had been destroyed in the filming of Spectre, ultimately tallying-- and you may wish to sit down for this…
$37 million in damage.
That's just a very large chunk of money right there.
Now whilst Spectre may have set the record, its predecessors have been far from cheap in their devastating automobile destruction.
Their adrenaline-fueled devastation proved that whilst some Bond cars could get away with a decent service quote from ourselves to get the needed repairs, others quite frankly didn't have a half a cat's pathetic, puny little chance in the darkest depths of hell.
For these cars, chaps, were completely and totally screwed.
The Lotus Esprit Turbo
- For Your Eyes Only
'Burglar Protected' says the little warning sticker affixed to the side of Bond's Esprit in For Your Eyes Only. This doesn't deter a couple of hapless thugs who try and steal 007's sleek ride, as he attempts his escape.
They're promptly blown into smithereens-- along with the car.
You know, we understand that Bond Cars always tend to err on the more extravagant side of added features but one must wonder if this might have been a little overkill. What on earth was ever wrong with a good, old fashioned alarm?
Besides it not working.
Renault 11
- A View To A Kill
No offense to our Parisian friends but who the hell made this car!?
When Bond steals a taxi in yet another infamous escape scene, he engages in a farcical display of slapstick fun that Buster Keaton would've been proud of, as he chases May Day on a parachute across Paris.
First of all, the entire top half of the Renault is ripped completely off by a lightweight barrier, before merely clipping another vehicle DECAPITATES his car in half! What the hell?
Thankfully, Renault's real life road cars are a little more sturdy than this one, lest they'd end up having a rather heavy PR nightmare on their hands.
BMW 750li
- The World Is Not Enough
This. Is. Insane.
There's just no other way to describe it. A helicopter, with a dangling giant ass, multiple-blade saw completely 100% severs Bond's beautiful BMW 750 in half! That just about covers it.
Let's assume for a second that the physics of this scene are accurate (they're not). It's a testament to the minds of writers Neal Purvis and Robert Wade that they allowed their imaginations to run freely here.
Isn't it every child boy's dream? To sit there and just create these incredible moments and then, irrespective of any context or logical reasoning, just make them happen. We salute you Messrs Wade & Purvis.
Aston Martin DB5
- Skyfall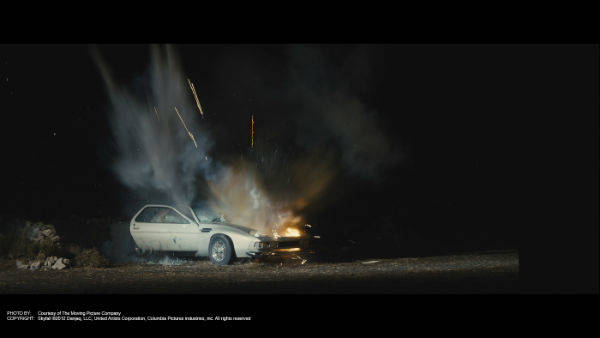 No car is more intrinsically connected with James bond than the Aston Martin DB5. First appearing in Goldfinger in 1964, the DB5 would go on to feature in a further five Bond films.
It met its climactic and final conclusion in the previous film before Spectre, Skyfall, where it was destroyed in a dramatic battle scene. This has been seen as the end of an era for Bond, whilst providing a nod to the origins which paved the way for its success in the first place.
Equally sad as it is poetic, the DB5's swansong could just as easily be seen as a cultural sign of the times gone by and how the new generation of technologically adapted cars has taken over them, in our time now.
Now, A Mission Set For All Bond Fans
Whilst these cars have found themselves beyond repair, it's true that no other series in film history has successfully managed to integrate a selection of cars into its identity as well as Bond has.
Bond Cars and the idea of Bond Cars have, in of themselves, almost become separate to the film series and separate to the story. A Bond Car is an expensive, stylish car, with any plethora of cool, cutting edge gadgets and the ones that survived should be celebrated.
This is where InSpectre comes in.
InSpectre is our interactive, in-depth infographic which details the most revolutionary and iconic Bond Cars which have received service upgrades to feature some stunningly inventive gadgetry.
These are upgrades we'd love to recommend to our customers ourselves, yet, as cool as it would be to say you owned a car capable of converting to a submarine at the press of a button, for most of us it just wouldn't be very practical.
Therefore, lets allow it to be remembered and revered in the annals of film-land. In the 007 verse… and it's your mission now, to enter it...